ALASKAN DREAM CRUISES – 2021 True Alaska with True Alaskans
All-inclusive, small expedition itineraries offer a mix of excursions in intriguing towns and Native villages and adventures in raw wilderness bays and glacial fjords. This approach to small vessel expeditions in Alaska offers travellers a comprehensive look at all the Inside Passage has to offer. Every experience is hand-picked for its value in immersing you in True Alaska.
AMERICAN QUEEN STEAMBOAT COMPANY – 2020 Cruise Atlas
Look for the latest addition to the paddlewheeler fleet — the American Countess™ — who will take you on a journey along the Mississippi, Ohio and Tennessee rivers just as her sisters, the American Queen® and American Duchess.™ Enjoy the service excellence, fine dining and Broadway-caliber entertainment that exemplify an American Queen Steamboat Company experience, and some exciting themes, such as Bourbon to Blues, Maiden Voyage to Pittsburgh and the Chairman's Cruise.

Atlas – Adriatic 2020
They are beautiful, luxurious, and there isn't a ship nor a passenger that won't turn to look at these majestic yachts. You will also be thrilled with their comfortable cabins, which are furnished according to the latest global standards. So head out to greet the wind and the maritime adventure, and you will soon come to the conclusion what it means to truly enjoy life.

A-ROSA CRUISES – 2020 Brochure
In love with European cities and nature? See why A-ROSA is the cruise line for you. Discover the destinations they visit along with everything else they have in store whilst you're onboard.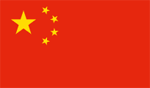 AQUA EXPEDITIONS – Luxury Cruises on the Mekong & Amazon Rivers – Mandarin Version
Aqua Expeditions Brochure specially translated for our Chinese luxury adventure cruisers.

AQUA EXPEDITIONS – Luxury Cruises on the Mekong & Amazon Rivers – Japanese Version
Aqua Expeditions Brochure specially translated for our Japanese luxury adventure cruisers.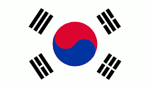 AQUA EXPEDITIONS – Luxury Cruises on the Mekong & Amazon Rivers – Korean Version
Aqua Expeditions Brochure specially translated for our Korean luxury adventure cruisers.

Carnival Cruise Line – 2019-2021
When it comes to having fun onboard, one thing's for sure – you won't be short of options. Carnival have taken cruise holiday entertainment to the next level with a chance to see world-famous acts, comedy talent, and shows that'll knock your socks off. Along with all the fun, your ship's also a relaxing, rejuvenating haven. Re-boot and re-charge with a fitness class. For total bliss and tranquility, visit our spa with premium therapies like hot stone massages, aromatherapy, and full-body wraps. Holiday's are the perfect time to do things your way and Carnival has a special stateroom to match. Plan your 2019-2021 cruise with Carnival today.
Carnival Australia – 2020-2022
The fun starts from the moment you walk, skip or conga onboard a Carnival cruise. Whether you're having family time on Carnival Spirit (now sailing from Brisbane) or enjoying the never-ending activities, food and entertainment on dreamy new Carnival Splendor, your holiday will be packed full of FUNBELIEVABLE memories.
View E-Brochure – Click Here
Exotic Heritage Group – Bengal Ganga 
Discover what makes sailing the Ganges onboard the Bengal Ganga so special. Shining teak and brass lined rooms, the artful decor and sumptuous cuisine in the dining room, plus much more.
Exotic Heritage Group – Ganges Voyager & Ganges Voyager II
Heritage River Journeys is proud to introduce the all-suite M. V. Ganges Voyager and M. V. Ganges Voyager II respectively launched in 2015 and 2016. Exquisite and ever-changing, watch the tapestry of life along the Ganges River unfold before your very eyes in sublime comfort and elegance aboard these elegant ships.

Holland America Line – April 2020 – April 2021 Cruise Atlas
Holland America Line invite you to travel with them in 2020 and 2021 as they pursue their passions across the globe. WE ARE EXPLORERS, seeking deeper connections with our world. WE ARE FOODIES, appreciating the best in food, wine and spirits. WE ARE MUSIC LOVERS, finding joy in every note. Your perfectly sized ship invites you to discover cultural treasures and unforgettable experiences. Savour the journey with Holland America Line.
View Brochure – Click Here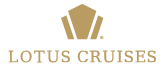 Lotus Cruises – The Mekong Cruise Collection
Watch the lush scenery pass as you cruise down the mighty Mekong River or explore hidden cultural gems with a dedicated guide. Be inspired by the rich culture and the resilient spirit of the local people.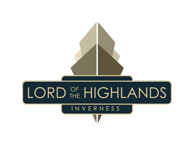 Lord of the Highlands – Brochure
Lord of the Highlands is a vessel that was crafted to transit the intricate waters of the Caledonian Canal as well as navigate the sheltered waters around Scotland's hauntingly beautiful fretted West Coast. Its elegance calls to mind that of a luxury yacht.

Luftner River Cruises – 2020 Themed Cruises 
Our journeys offer something for everyone, and if you are interested in themed cruises, we offer a variety of carefully planned Golf and Classical Music Cruises. During our Winter Cruises discover routes along the Rhine and the Danube, where dreamy villages gleam in the warm sun and where river capitals such as Vienna, Basel, Cologne and Budapest beckon with a cheerful welcome.
Luftner River Cruises – 2020 Brochure
Join Luftner Cruises in discovering the most interesting and beautiful rivers throughout 2020. Cruise along Europe's waterways and get close and personal to the art and culture of the continent. Luftner have designed their cruises so that you experience the best of the countries and regions visited, primarily through their carefully planned programme of excursions with experienced English-speaking guides. Luftner Cruises offer a luxury river cruise that they achieve through first-class service, culinary delights and their perfectly trained crew who work around the clock to make your trip an unforgettable experience. The various routes, destinations and excursions gift you the opportunity to find your next dream river cruise with the AMADEUS fleet.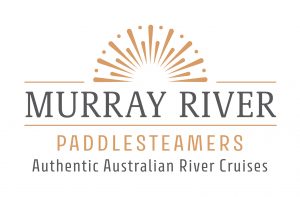 Murray River Paddlesteamers – Cruise Brochure 2020-2021
Dedicated to making your cruise along the Murray memorable, Murray River Paddlesteamers offers 1- to 4-night cruise itineraries, with accommodation, transfers and retreat packages available.
PS Emmylou is unique and shows the dedication in providing an experience for its guests with all cruises short or long offering live historical commentary from the skipper. With great passion and a commitment to preservation the paddlesteamer sets unprecedented goals that continue to improve the guests experience when visiting the Echuca region.

Norwegian Cruise Line – Worldwide Cruising Guide 2019 – 2022
When you cruise with Norwegian, you're free. Free to dine, dance, laugh, explore and relax – free to follow the sun instead of a schedule. Our award-winning ships are designed for you to enjoy as you choose while cruising to beautiful destinations around the world. Along your journey, you'll discover incredible culinary experiences with the freedom to dine when and where you want. Light up you nights with the best entertainment at sea. Savour handcrafted cocktails at your favourite bar or lounge. Featured destinations include Hawaii, Europe, Alaska, Australia, New Zealand and more.
Norwegian Cruise Line – 2020 – 2021 Alaska Cruising Guide
Kick off your shoes, grab a hot chocolate and enjoy stunning glaciers and majestic whales from your private balcony. Come aboard the youngest fleet cruising Alaska — including Norwegian Joy®, Norwegian Bliss®, Norwegian Jewel®, Norwegian Sun® as well as our newest ship Norwegian EncoreTM in 2021 — and explore Alaska's captivating coastline up close and personal. Book an Alaska Cruisetour, which you can experience before or after your cruise, and head deeper into the wilderness for memories that will last a lifetime. Whether you're a quiet naturalist or a brazen explorer, you'll be in awe of awesome Alaska.
Norwegian Cruise Line – 2020 – 2021 Europe Cruising Guide
Come aboard Europe's Leading Cruise Line, unpack once and wake up to a new European city nearly every day. Explore the sights, sounds and flavors of different cultures — all on your own terms. Envision the ancient battles that once took place as you enter the Colosseum in Rome. Sit down — or dance around — at a Santorini restaurant to experience traditional Greek cuisine, wine and music. With an overnight in St. Petersburg, take in vivid onion domes atop churches, explore the immense Hermitage Museum and spend an evening at the Russian Ballet. With seven award-winning ships to choose from including one of our newest ships, Norwegian Escape, you can see the Old World in a new way.

Oceania Cruises – 2022 Around The World in 180 Days
On 6 January 2022, Insignia will embark on a voyage of epic proportions, sailing around the globe to six continents and more than 40 countries. The re-inspired ambience, luxurious amenities and The Finest Cuisine at Sea onboard the better-than-new Insignia will create the perfect complement to your fulfilling days of adventure ashore. See why this voyage may be perfect for you.
Oceania Cruises – Aquamar Spa & Vitality Centre
Our voyages not only chart a new course to alluring ports of call, but also invite our guests to discover new paths to wellness. The new Aquamar Spa + Vitality Center has been thoughtfully designed to enhance the guest experience through an array of wellness experiences uniquely curated to encompass our hallmark offerings – The Finest Cuisine at Sea™, alluring destinations and our intimate and luxurious ships.

PANDAW – Expedition Overview
The Pandaw experience is all about exploring remote and often hard-to-navigate rivers and coasts in specially-designed luxury small ships. Each ship, hand-crafted in brass and teak, is an object of beauty in itself. A Pandaw adventure is very different from that offered on an ocean cruise. The ships are small in scale, and the atmosphere is informal and very friendly.
At Pandaw we have an all-inclusive policy, so travellers can relax in the knowledge that there are no hidden extras, all that is excluded is wine and imported beverages, spa therapies and personal laundry. We are also family friendly, indeed our expeditions are perfectly suited to kids who gain unforgettable life experience from their interactions in the villages along the way.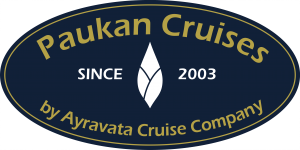 Paukan Cruises – Rv Paukan 2015
Experience the wonder and mystery that is Myanmar from the Irrawaddy River as the RV Paukan 2015 becomes the first luxury ship to sail the entire length of the Irrawaddy all year long. Embrace the ambience of modern Asian design, comfort and convenience found only in the finest hotels of Myanmar.
Paukan Cruises – RV Paukan 2007 & RV Paukan 2012
The first of four vessels, RV Paukan 2007 & RV Paukan 2012 offer guests the opportunity to explore Myanmar. Embrace the ambience of modern Asian design, comfort and convenience found only in the finest hotels of Myanmar.
Paukan Cruises – Rv Irrawaddy Explorer
Step onboard this all-suite vessel, cruising the rivers of Myanmar. Find yourself spellbound as the mystery and intrigue of Myanmar unfolds before you, surrounded by the elegance and gracious hospitality.

PAUL GAUGUIN CRUISES – South Pacific Islands – June 2020 to December 2021 Cruises
Tahiti, Bora Bora, Marquesas Islands, The Tuamotus… More than any other destination, Polynesia encapsulates that exotic escape that we all dream about. However, the Polynesian islands boast more than idyllic landscapes: with their natural beauty and culture, they are true paradises on earth. And what better way than a cruise to discover the diversity of these islands than waking up each morning to a new shoreline?
PONANT and PAUL GAUGUIN are pleased to present their first joint cruise collection to these legendary islands. By joining forces, these two fine companies that are both renowned and well-loved can offer their loyal clients a wider range of itineraries and destinations, while continuing to prioritise the ocean voyage philosophy and shared values that have underpinned their success over the years. Indeed, in the past 30 years PONANT has gained international recognition as an expert in the polar and tropical regions, while PAUL GAUGUIN has been revealing the wonders of Polynesia to their guests for almost 20 years.

PONANT YACHT CRUISES & EXPEDITIONS – Exploration of the Kimberley Coast 2021
In 2021, Le Lapérouse will return to the Kimberley and will be joined by fellow Explorer ship Le Bellot (scheduled for delivery in 2020) for it's maiden Kimberley season. Not only will you have the choice of PONANT's classic 10 night itinerary between Darwin and Broome, you will also be able to choose from two new PONANT & NATIONAL GEOGRAPHIC Expeditions offering brand new extended itineraries that will be further enriched by the presence of a National Geographic Expert and
a Photographer on board. No matter which itinerary you choose, an expedition along the Kimberley coast promises to provide an exceptional adventure.
PONANT YACHT CRUISES & EXPEDITIONS – September 2020 to May 2021
For the September 2020 to May 2021 cruise season, we invite you on an enchanted interlude aboard one of the ten ships in the PONANT fleet, on a voyage towards the most secret places on our planet that will fulfill your desire for travel and discovery.
PONANT YACHT CRUISES & EXPEDITIONS – Indian Ocean, Persian Gulf & Polynesia Collection 
Embark on an enchanted interlude onboard any of our cruises of the Indian Ocean, Polynesia or the Persian Gulf. PONANT's experts in these destinations have put together brand-new itineraries, showcasing the natural and cultural marvels that these regions have to offer.
PONANT YACHT CRUISES & EXPEDITIONS – PONANT ICEBREAKER:  Pioneer of the Poles
Travel to the North Pole. Cross the Arctic Ocean. Explore the far northeast of Greenland… PONANT has created a futuristic voyage with Le Commandant Charcot, the first electric hybrid icebreaker cruise ship powered by liquefied natural gas (LNG). Beginning in 2021, this newest member of the PONANT fleet will offer guests the chance to follow in the wake of the great polar explorers in sophisticated surroundings enhanced with luxury amenities never before seen at the very top or bottom of the globe. Beyond cruises, these voyages are true polar odysseys.

REGENT SEVEN SEAS CRUISES – January 2020 to May 2022
The Regent Experience provides you with the most enriching and luxurious journey on the seven seas. Take the opportunity to explore the world with new and fascinating ports of call or uncover hidden gems in places you've been before with any of their shore excursions.

WINDSTAR CRUISES – 2019-2021 Voyage Collection
Pages of Possibilities to Explore!! Brand new sailings, destinations, and adventures await you—and now is your chance to preview them all with the Windstar 2019-2021 Voyage Collection. Find yourself sailing the Sea of Cortez, exploring the South Pacific, or voyaging inland with our new Asia Cruise Tours. New for 2019-21:
> Cruise Tours in Asia to the Great Wall of China, Angkor Wat, Kyoto, and more
> Adventures in Latin America, extending to the coasts of Mexico and the Sea of Cortez
> Destinations in the South Pacific like Australia, New Zealand, Fiji, and Bali
2019-2021 Voyage Collection Catalog (View as flipbook) – Click Here