ALASKAN DREAM CRUISES – 2021 True Alaska with True Alaskans
All-inclusive, small expedition itineraries offer a mix of excursions in intriguing towns and Native villages and adventures in raw wilderness bays and glacial fjords. This approach to small vessel expeditions in Alaska offers travellers a comprehensive look at all the Inside Passage has to offer. Every experience is hand-picked for its value in immersing you in True Alaska.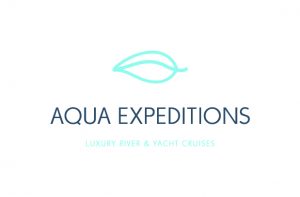 AQUA EXPEDITIONS – 2021 – 2022 Voyage Calendar
Discover the itineraries for Aqua Blu, Aria Amazon, Aqua Mekong and Aqua Nera in 2021-2022.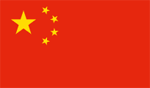 AQUA EXPEDITIONS – Luxury Cruises on the Mekong & Amazon Rivers – Mandarin Version
Aqua Expeditions Brochure specially translated for our Chinese luxury adventure cruisers.

AQUA EXPEDITIONS – Luxury Cruises on the Mekong & Amazon Rivers – Japanese Version
Aqua Expeditions Brochure specially translated for our Japanese luxury adventure cruisers.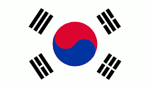 AQUA EXPEDITIONS – Luxury Cruises on the Mekong & Amazon Rivers – Korean Version
Aqua Expeditions Brochure specially translated for our Korean luxury adventure cruisers.

ATLAS ADRIATIC CRUISES – 2021 Adriatic Cruise
Imagine waking up with the view of a new island or harbour, with landscapes that relax the body and soul… Irresistible, isn't it? If you would like to turn your vacation into a truly hedonistic experience, hop on board and explore Croatian coast sailing with our amazing cruises.
ATLAS ADRIATIC CRUISES – 2021 World Heritage Tours
We believe that a coach tour or cruise can be one of the very best ways for you to see & enjoy all the wonderful scenery & activities that Croatia and neighbouring countries offer. Whichever tour you choose, you are guaranteed premium coach and boat touring, knowledgeable professional guide and quality accommodation. Free WiFi is available on our coaches and boats.

Carnival Cruise Line – 2019-2021
When it comes to having fun onboard, one thing's for sure – you won't be short of options. Carnival have taken cruise holiday entertainment to the next level with a chance to see world-famous acts, comedy talent, and shows that'll knock your socks off. Along with all the fun, your ship's also a relaxing, rejuvenating haven. Re-boot and re-charge with a fitness class. For total bliss and tranquility, visit our spa with premium therapies like hot stone massages, aromatherapy, and full-body wraps. Holiday's are the perfect time to do things your way and Carnival has a special stateroom to match. Plan your 2019-2021 cruise with Carnival today.
Carnival Australia – 2020-2022
The fun starts from the moment you walk, skip or conga onboard a Carnival cruise. Whether you're having family time on Carnival Spirit (now sailing from Brisbane) or enjoying the never-ending activities, food and entertainment on dreamy new Carnival Splendor, your holiday will be packed full of FUNBELIEVABLE memories.
View E-Brochure – Click Here
Exotic Heritage Group – Ganges Voyager & Ganges Voyager II
Heritage River Journeys is proud to introduce the all-suite M. V. Ganges Voyager and M. V. Ganges Voyager II respectively launched in 2015 and 2016. Exquisite and ever-changing, watch the tapestry of life along the Ganges River unfold before your very eyes in sublime comfort and elegance aboard these elegant ships.
Exotic Heritage Group – Bengal Ganga 
Discover what makes sailing the Ganges onboard the Bengal Ganga so special. Shining teak and brass lined rooms, the artful decor and sumptuous cuisine in the dining room, plus much more.

Holland America Line – Australia, New Zealand & South Pacific 2021-2022 Planner
Welcome to the cruise line dedicated to Explorers, Foodies and Music Lovers of all ages. Discover the best of Australia, NZ and the South Pacific's tranquil vineyards, inviting beaches and unique wildlife onboard a spacious, perfectly sized ship. Holland America Lines close-to-home cruises conveniently depart from Sydney and Auckland.
View Mini Brochure – Click Here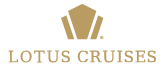 Lotus Cruises – The Mekong Cruise Collection
Watch the lush scenery pass as you cruise down the mighty Mekong River or explore hidden cultural gems with a dedicated guide. Be inspired by the rich culture and the resilient spirit of the local people.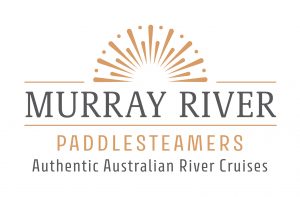 Murray River Paddlesteamers – Cruise Brochure 2021-2022
Dedicated to making your cruise along the Murray memorable, Murray River Paddlesteamers offers 1- to 6-night cruise itineraries, with accommodation, transfers and retreat packages available.
PS Emmylou is unique and shows the dedication in providing an experience for its guests with all cruises short or long offering live historical commentary from the skipper. With great passion and a commitment to preservation the paddlesteamer sets unprecedented goals that continue to improve the guests experience when visiting the Echuca region.

Norwegian Cruise Line – Worldwide Cruising Guide 2019 – 2022
When you cruise with Norwegian, you're free. Free to dine, dance, laugh, explore and relax – free to follow the sun instead of a schedule. Our award-winning ships are designed for you to enjoy as you choose while cruising to beautiful destinations around the world. Along your journey, you'll discover incredible culinary experiences with the freedom to dine when and where you want. Light up you nights with the best entertainment at sea. Savour handcrafted cocktails at your favourite bar or lounge. Featured destinations include Hawaii, Europe, Alaska, Australia, New Zealand and more.

Oceania Cruises – 2022 Around The World in 180 Days
On 6 January 2022, Insignia will embark on a voyage of epic proportions, sailing around the globe to six continents and more than 40 countries. The re-inspired ambience, luxurious amenities and The Finest Cuisine at Sea onboard the better-than-new Insignia will create the perfect complement to your fulfilling days of adventure ashore. See why this voyage may be perfect for you.
Oceania Cruises – Aquamar Spa & Vitality Centre
Our voyages not only chart a new course to alluring ports of call, but also invite our guests to discover new paths to wellness. The new Aquamar Spa + Vitality Center has been thoughtfully designed to enhance the guest experience through an array of wellness experiences uniquely curated to encompass our hallmark offerings – The Finest Cuisine at Sea™, alluring destinations and our intimate and luxurious ships.

PANDAW – Expedition Overview
The Pandaw experience is all about exploring remote and often hard-to-navigate rivers and coasts in specially-designed luxury small ships. Each ship, hand-crafted in brass and teak, is an object of beauty in itself. A Pandaw adventure is very different from that offered on an ocean cruise. The ships are small in scale, and the atmosphere is informal and very friendly.
At Pandaw we have an all-inclusive policy, so travellers can relax in the knowledge that there are no hidden extras, all that is excluded is wine and imported beverages, spa therapies and personal laundry. We are also family friendly, indeed our expeditions are perfectly suited to kids who gain unforgettable life experience from their interactions in the villages along the way.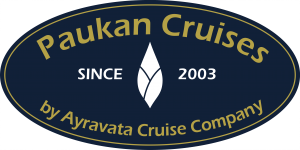 Paukan Cruises – Rv Paukan 2015
Experience the wonder and mystery that is Myanmar from the Irrawaddy River as the RV Paukan 2015 becomes the first luxury ship to sail the entire length of the Irrawaddy all year long. Embrace the ambience of modern Asian design, comfort and convenience found only in the finest hotels of Myanmar.
Paukan Cruises – RV Paukan 2007 & RV Paukan 2012
The first of four vessels, RV Paukan 2007 & RV Paukan 2012 offer guests the opportunity to explore Myanmar. Embrace the ambience of modern Asian design, comfort and convenience found only in the finest hotels of Myanmar.
Paukan Cruises – Rv Irrawaddy Explorer
Step onboard this all-suite vessel, cruising the rivers of Myanmar. Find yourself spellbound as the mystery and intrigue of Myanmar unfolds before you, surrounded by the elegance and gracious hospitality.

PAUL GAUGUIN CRUISES – South Pacific Islands – June 2020 to December 2021 Cruises
Tahiti, Bora Bora, Marquesas Islands, The Tuamotus… More than any other destination, Polynesia encapsulates that exotic escape that we all dream about. However, the Polynesian islands boast more than idyllic landscapes: with their natural beauty and culture, they are true paradises on earth. And what better way than a cruise to discover the diversity of these islands than waking up each morning to a new shoreline?
PONANT and PAUL GAUGUIN are pleased to present their first joint cruise collection to these legendary islands. By joining forces, these two fine companies that are both renowned and well-loved can offer their loyal clients a wider range of itineraries and destinations, while continuing to prioritise the ocean voyage philosophy and shared values that have underpinned their success over the years. Indeed, in the past 30 years PONANT has gained international recognition as an expert in the polar and tropical regions, while PAUL GAUGUIN has been revealing the wonders of Polynesia to their guests for almost 20 years.

PONANT YACHT CRUISES & EXPEDITIONS – Le Commandant Charcot
Taking Polar exploration to the next level!
PONANT YACHT CRUISES & EXPEDITIONS – New MARCH to NOVEMBER 2021 Cruises Brochure
From the icy expanses of the Arctic to the sun-drenched shores of the Mediterranean, from the wonders of Asia to the jagged coastlines of Northern Europe, from the islands of the Atlantic Ocean to the archipelagos of Oceania, this March to November 2021 cruise season will see PONANT's ships sailing the seven seas to introduce you to a host of mythical destinations and little-known places.
Destinations featured include The Arctic, Northern Europe & the Atlantic Islands, the Mediterranean and Asia, Oceania & the Pacific.
PONANT YACHT CRUISES & EXPEDITIONS – Exploration of the Kimberley Coast 2021
In 2021, Le Lapérouse will return to the Kimberley and will be joined by fellow Explorer ship Le Bellot (scheduled for delivery in 2020) for it's maiden Kimberley season. Not only will you have the choice of PONANT's classic 10 night itinerary between Darwin and Broome, you will also be able to choose from two new PONANT & NATIONAL GEOGRAPHIC Expeditions offering brand new extended itineraries that will be further enriched by the presence of a National Geographic Expert and a Photographer on board. No matter which itinerary you choose, an expedition along the Kimberley coast promises to provide an exceptional adventure.

REGENT SEVEN SEAS CRUISES – Europe 2021
Wherever your travels take you, your time aboard is just as precious as your time ashore. During your relaxing days and nights, create unforgettable memories as you experience every luxurious amenity, our unrivalled service as well as over-night stays and late departures in the ever-inspiring regions of the Mediterranean and Northern Europe.
REGENT SEVEN SEAS CRUISES – January 2020 to May 2022
The Regent Experience provides you with the most enriching and luxurious journey on the seven seas. Take the opportunity to explore the world with new and fascinating ports of call or uncover hidden gems in places you've been before with any of their shore excursions.

WINDSTAR CRUISES – 2021-2022 Voyage Collection
Pages of Possibilities to Explore!! Brand new sailings, destinations, and adventures await you—and now is your chance to preview them all with the Windstar 2021-2022 Voyage Collection. Get closer to secluded coves, tiny villages, misty fjords, ancient ruins, medieval alleyways, unspoiled beaches and undiscovered atolls. You're closer to all the places large ships can't reach.
2021-2022 Voyage Collection Catalog (View as flipbook) – Click Here