ASIA 2019-20 VOYAGES
Featuring Holland America Line, Windstar Cruises, PONANT and Aqua Expeditions. With these cruise lines and their stunning itineraries, there will be an Asia cruise to suit everybody.
ALASKAN DREAM CRUISES – Authentic and Personal Small-Ship Alaska Cruises through the Inside Passage
Alaskan Dream Cruises all-inclusive, small-ship cruise itineraries offer a mix of excursions in intriguing towns and Native villages and adventures in raw wilderness bays and glacial fjords. This approach to small ship cruising in Alaska offers travellers a comprehensive look at all the Inside Passage has to offer. Every Alaskan Dream Cruises experience is hand-picked for its value in immersing you in True Alaska.
AMERICAN QUEEN STEAMBOAT COMPANY – 2020 Cruise Atlas
Start dreaming about next year's river cruising adventure…
In 2020, look for the latest addition to the paddlewheeler fleet — the American Countess™ — who will take you on a journey along the Mississippi, Ohio and Tennessee rivers just as her sisters, the American Queen® and American Duchess.™ Enjoy the service excellence, fine dining and Broadway-caliber entertainment that exemplify an American Queen Steamboat Company experience, and some exciting themes, such as Bourbon to Blues, Maiden Voyage to Pittsburgh and the Chairman's Cruise.
Next year will find fans of the American Duchess delighted by additional regal inclusions that will now be part of every special voyage. Beginning in 2020, fares for journeys on the American Duchess, the fleet's most luxurious vessel, will include an Unlimited Beverage Package and prepaid gratuities, in addition to the fabulous inclusions that her guests have always enjoyed.
AMERICAN QUEEN STEAMBOAT COMPANY – 2019 Voyages
The American Queen Steamboat Company are proud to continue the tradition of overnight cruising on America's rivers with their trademark level of service aboard three uniquely American, iconic paddlewheel riverboats. We think you will agree that their friendly all-American crew outdo themselves with gracious hospitality befitting discerning guests. Cruise aboard one of these grand vessels and connect with America's history, geography, music, culture and cuisine. Their Distinguished Traditions include:
–  Premium hotel stay begins your journey
–  Exquisite multi-course fine dining with specialty and casual options
–  Broadway-caliber entertainment each evening
–  Award-winning, comprehensive shore excursions in each port of call
–  Iconic paddlewheel riverboats
–  Daily enrichment provided by resident riverlorians
AQUA EXPEDITIONS – Luxury Cruises on the World's Greatest Rivers
Journey through Cambodia and Vietnam and experience the vibrant culture, history and cuisines of Southeast Asia. Dive into adventure in the remote Peruvian Amazon surrounded by wildlife and nature's many treasures.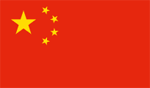 AQUA EXPEDITIONS – Luxury Cruises on the Mekong & Amazon Rivers – Mandarin Version
Aqua Expeditions Brochure specially translated for our Chinese luxury adventure cruisers.

AQUA EXPEDITIONS – Luxury Cruises on the Mekong & Amazon Rivers – Japanese Version
Aqua Expeditions Brochure specially translated for our Japanese luxury adventure cruisers.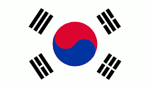 AQUA EXPEDITIONS – Luxury Cruises on the Mekong & Amazon Rivers – Korean Version
Aqua Expeditions Brochure specially translated for our Korean luxury adventure cruisers.

Holland America Line – 2020 ALASKA & THE YUKON CRUISES & LAND+SEA JOURNEYS
With unmatched experience and insider knowledge, Holland America Line are the Alaska experts. Their 70+ year history in Alaska and deep expertise enables you to experience an iconic and authentic Alaska, from Glacier Bay National Park and Denali National Park and Preserve to the wild Yukon Territory. In 2020, Holland America Line have even more to share with their guests— with seven ships serving in Alaska, including Koningsdam, the first Pinnacle class ship; and the EXC In-Depth™ programme on all 14–day sailings.
Holland America Line – Alaska 2019 Land + Sea Journeys
EXPERIENCE THE BEST OF THE GREAT LAND… There are few places in the world that lend themselves so naturally to exploration by combining a cruise with an overland adventure. 2019 will mark Holland America Line's 72nd year of guiding guests in Alaska—from its rugged glacier-carved Inside Passage to its vast, spectacular Interior along with the Yukon's rich Klondike Gold Rush history. Our elegant mid-sized ships and legendary service perfectly
complement our unique ability to combine the Great Land's must-see highlights with its seldom seen and off-the-beaten path wonders.
Our carefully crafted experiences reflect the best of Alaska. Choose your own path here: A Land+Sea Journey may take you to the foot of mighty Denali or venture further to the unspoiled reaches of the Yukon with us, the only cruise company that takes you there.
The Land+Sea Journeys programme allows Holland America Line to focus on the destination and experience of the majestic Great Land while showcasing what we do best: giving guests the combination of elegance and adventure in Alaska and the Yukon.
Holland America Line – Europe 2019 Voyages
TIMELESS TREASURES, ICONIC CAPITALS… A vineyard, hundreds of years old, springs back to life under the warm Tuscan sun. A classics professor expounds on the cult of Aphrodite in the ruins of one of her temples. The sweet, clear voices of a boys' choir fill the dome of St. Paul's Cathedral. And rainbow swaths of fresh macarons beckon from the window of a Parisian bakery. This is Europe, where Holland America Line was born in 1873, and it's our privilege to introduce guests to our homeland, open their minds to new cultures and peoples and build lasting connections.
Top-5 reasons to cruise with Holland America Line:
MORE MEDITERRANEAN
Our two-ship Mediterranean programme is back! Koningsdam will be joined throughout the season by Veendam and Nieuw Statendam, cruising the Western Mediterranean, Adriatic Sea and Greek Isles from iconic cities such as Barcelona, Civitavecchia (Rome) and Venice.
NEW TRANSATLANTIC ITINERARY
Set sail from Lisbon to Boston via the remote Azores on our 14-day Voyage of the Explorers.
EXPLORE ICELAND
From steaming geysers to adorable puffins, Iceland is an otherworldly experience. Holland America Line offers more calls and overnights in Reykjavík than any other premium cruise line and more visits to Ísafjörður and Akureyri.
CULINARY EXC TOURS™ IN PARTNERSHIP WITH F OOD & WINE®
Guests can enjoy an ever-expanding array of culinary-themed EXC Tours, exploring food, wine and culture in some of the world's most renowned gastronomic hot spots.
OVERNIGHT STAYS
Enjoy overnight stays in some of Europe's most desirable destinations, including Athens, Barcelona, Cadiz, Copenhagen, Dublin, Edinburgh, Hamburg, Paris, Reykjavík, St. Petersburg, Venice, Valletta and more.

Luftner River Cruises – 2019 Programme
Join Luftner Cruises in discovering the most interesting and beautiful rivers throughout 2019. Cruise along Europe's waterways and get close and personal to the art and culture of the continent. Luftner have designed their cruises so that you experience the best of the countries and regions visited, primarily through their carefully planned programme of excursions with experienced English-speaking guides. Luftner Cruises offer a luxury river cruise that they achieve through first-class service, culinary delights and their perfectly trained crew who work around the clock to make your trip an unforgettable experience. The various routes, destinations and excursions gift you the opportunity to find your next dream river cruise with the AMADEUS fleet.

Norwegian Cruise Line – Hawai'i Cruising Guide 2018 – 2021
No one lets you capture the pure spirit and soul of Hawai`i like Norwegian Cruise Line. Only Norwegian visits 4 islands in 7 days with overnight stays in Maui and Kaua`i, so you're on an island each and every day. Which means you'll have plenty of time to hike up a waterfall, take an optional helicopter ride over an active volcano and brush up on your hula at an authentic luau. Or uncover even more by adding a few days on land before your cruise with our O`ahu Explorer Cruisetour.  And since we're the only cruise line to sail round-trip from Honolulu year round, and to offer almost 100 hours on shore, you can holiday on your schedule. Who wouldn't want to spend 7 days in paradise? Leaving, on the other hand, may take a lot of convincing.
Norwegian Cruise Line – Worldwide Cruising Guide 2018 – 2020
When you cruise with Norwegian, you're free. Free to dine, dance, laugh, explore and relax – free to follow the sun instead of a schedule. Our award-winning ships are designed for you to enjoy as you choose while cruising to beautiful destinations around the world. Along your journey, you'll discover incredible culinary experiences with the freedom to dine when and where you want. Light up you nights with the best entertainment at sea. Savour handcrafted cocktails at your favourite bar or lounge. Featured destinations include Hawaii, Europe, Alaska, Australia, New Zealand and more.
Norwegian Cruise Line – 2019 Alaska Cruising Guide
Norwegian Cruise Line delivers The Last Frontier like no other, giving you the freedom to take in wild, wonderful Alaska just the way you like. Go ahead, watch a 30-tonne whale leap out of the Pacific Ocean while you sip hot chocolate from your private balcony. Or how about tracing the Klondike Gold Rush trail on a train journey into the rugged Yukon, followed by a hit Broadway show after you get back on board? And with no fixed dining times or pre-assigned seating, you'll have even more time in port to explore. The youngest fleet cruising Alaska's breathtaking coastline is getting even younger because our newest ships, Norwegian Bliss and Norwegian Joy, are now cruising The Last Frontier. Take to the sea with Norwegian, and find out what it means to Feel Free.

Oceania Cruises – 2021 Around The World in 180 Days
We are immensely honoured to unveil Oceania Cruises latest masterpiece, a 180-day globe-spanning odyssey, the 2021 Around The World Cruise collection. Circumnavigate the globe on a 180-Day or 164-Day voyage aboard the brilliant Insignia – a perfect companion. Still luminescent from an all-embracing re-inspiration that created a glittering new ship with the same penchant for style as the destinations she visits. Insignia crosses the equator twice and visits three oceans, six continents and 100 ports with access to an astonishing 125 UNESCO World Heritage sites.  Click here to watch the Around the World in 180 Days video.
Enjoy savings and countless complimentary amenities that are included with the Exclusive Prestige Package* and a limited-time inclusive OLife Choice amenities. A bonus value up to 28% and much more!
Guests will also enjoy the Exclusive Prestige Package* which includes:
~ Free Gratuities a value up to US$8,200 (for 180-Day)
~ Free Onboard Medical Care
~ Free Internet
~ Free Laundry Services
~ Free Exclusive Shoreside Events
~ Free US$1,000 Shipboard Credit per stateroom
~ Free 1-Night Pre-Cruise Luxury Hotel Stay
~ Free Transfer between Hotel and Ship

PANDAW – 2019 Expedition Overview
For over twenty years Pandaw has specialised in exploring the remote and off-the-beaten-track rivers of South East Asia, places that few, if any, can navigate. We offer travellers a truly exclusive, unique experience. In 2019 we reopen in India with three new routings covering the key North Indian Waterways of the Lower Ganges or Hooghly, Upper Ganges as far as Varanasi and the Brahmaputura.
Finished in brass and teak by skilled local craftsmen and in the tradition of the Irrawaddy Flotilla Company. All eighteen Pandaw's unique fleet are finished to exacting first class standards with all modern conveniences. Objects of great beauty, these vessels have an ultra shallow draft and can venture where other ships can not.
At Pandaw we have an all-inclusive policy, so travellers can relax in the knowledge that there are no hidden extras, all that is excluded is wine and imported beverages, spa therapies and personal laundry. We are also family friendly, indeed our expeditions are perfectly suited to kids who gain unforgettable life experience from their interactions in the villages along the way.
PANDAW – INDIA: The Mighty Brahmaputra River
Travel in the comfort of a Pandaw ship and explore the remote Brahmaputra in Assam.
• 7 night cruise including wild life safaris (one-horned rhinos, elephants)
• UNESCO protected national parks
• Exciting pre/post land extensions to the Taj Mahal, Jaipur and Delhi, Delhi & Bhutan
• Visit the fascinating "Mishing" people, tea plantations, temples and palaces
• Pandaw's Holy Ganges (departure Saturday) can easily be combined with the Mighty Brahmaputra (departure Monday)
PANDAW – INDIA: The Andamans
Travel in the comfort of a Pandaw ship and explore the Andaman Islands.
• This spectacular 7-night cruise around the Andaman Island includes a unspoiled forest, beautiful coral reef for snorkeling and virgin beaches
• Exciting pre/post land extensions to the Taj Mahal, Jaipur and Delhi
• Easy access to and from Delhi to Port Blair
PANDAW – INDIA: Passage Across the Andaman Sea
Travel in the comfort of a Pandaw ship and explore the Andaman Islands.
• This spectacular 10-night cruise across the Andaman see and around the Andaman Island includes a unspoiled forest, beautiful coral reef for snorkeling and virgin beaches.
• Exciting pre/post land extensions to the Taj Mahal, Jaipur and Delhi
• Easy access to and from Delhi to Port Blair
PANDAW – INDIA: The Lower Ganges River
Travel in the comfort of a Pandaw ship and explore the Lower Ganges.
• 7 night cruise including a train ride between Kolkatta and Farakka or v.v.
• Vibrant life along the lower Ganges including temples, palaces and incredible cultural experiences
• Exciting pre/post land extensions to the Taj Mahal, Jaipur and Delhi, Delhi & Bhutan
• Easy access to Kolkata to start/end the cruise
• Pandaw's Holy Ganges (departure Saturday) can easily be combined with the Mighty Brahmaputra (departure Monday)
PANDAW – INDIA: The Upper Ganges River
Travel in the comfort of a Pandaw ship and explore the Upper Ganges.
• This magnificent 14-night cruise follows the mighty Upper Ganges and includes a verity of temples, palaces and incredible cultural experiences.
• Exciting pre/post land extensions to the Taj Mahal, Jaipur and Delhi & Bhutan
• Easy access to Kolkata and Varanasi to start/end the cruise

PONANT YACHT CRUISES & EXPEDITIONS – Asia, Oceania & the Indian Ocean Collection Oct 2019 to April 2020 
Exceptional Cruises to Exotic Destinations: The Marquesas, Vanuatu, Easter Island, Malacca, Zanzibar, the Vanilla Islands…. For this new October 2019 to April 2020 season PONANT is taking you to discover parts of the world whose names alone evoke romance, beauty and intrigue.
PONANT YACHT CRUISES & EXPEDITIONS – October 2019 to April 2020 Cruises
Now that Le Lapérouse, the latest addition to the PONANT fleet and the first vessel in the PONANT EXPLORERS series has begun her maiden season, we are thrilled to share with you the full list of October 2019 to April 2020 cruises. PONANTs team of passionate experts have designed exceptional itineraries for the nine ships, covering the seven seas, and offering you a range of must-see or unexpected destinations, often little-known ports of call, and high-quality overland programmes.
New destinations this season include the Yucatán Peninsula, bathed by the turquoise waters of the Caribbean Sea, and its fabulous Mayan sites; the Vanilla Islands, lulled by the Indian Ocean; the Red Sea and the treasures of Egypt and Jordan aboard our emblematic three-masted ship; or the Bijagós Islands, off the African coast, where a traditional way of life is perpetuated, in harmony with nature…
In the warm and intimate setting provided by these ships, you can also choose to take one of PONANTs popular expedition cruises to the icy Antarctic region, along the meanders of the Orinoco, or to the atolls of the Seychelles.
On board, you will find all the elements that have been the PONANT hallmark for 30 years: refined comfort, discreet luxury, authenticity, attentive service, all imbued with the French touch.
PONANT YACHT CRUISES & EXPEDITIONS – Exploration of the Kimberley Coast 2020
The Kimberley, one of the world's last great wilderness frontiers, is best experienced on a luxury small expedition ship where you can get right into the heart of the destination. With PONANT explore one of the oldest of regions aboard the newest of ships, Le Lapérouse, the youngest and most environmentally sustainable vessel in the Kimberley.
In a Zodiac®, accompanied by an experienced Expedition Team, explore the dense mangroves of the Hunter River, home to saltwater crocodiles, venture beneath the towering King George waterfalls, marvel at extraordinary tidal movements at Montgomery Reef, and see ancient Aboriginal Gwion Gwion rock art galleries at Jar Island. You may even get the chance to witness migrating humpback whales on your journey.
In 2020, you will also be able to choose one of two new NATIONAL GEOGRAPHIC & PONANT Expeditions. You will enjoy the enrichment of a NATIONAL GEOGRAPHIC Expert and Photographer onboard who will share their knowledge and insights with you.
Onboard your luxurious floating base camp, enjoy PONANT's signature French luxury and ambiance, cool off in the pool, and with an Open Bar, relax with a champagne whilst admiring the stunning sunsets, before enjoying fine cuisine on deck or in the dining room.
PONANT YACHT CRUISES & EXPEDITIONS – PONANT ICEBREAKER:  Pioneer of the Poles
Travel to the North Pole. Cross the Arctic Ocean. Explore the far northeast of Greenland… PONANT has created a futuristic voyage with Le Commandant Charcot, the first electric hybrid icebreaker cruise ship powered by liquefied natural gas (LNG). Beginning in 2021, this newest member of the PONANT fleet will offer guests the chance to follow in the wake of the great polar explorers in sophisticated surroundings enhanced with luxury amenities never before seen at the very top or bottom of the globe. Beyond cruises, these voyages are true polar odysseys.

QUARK EXPEDITIONS – Arctic 2019
With so many regions to visit and different ways to explore them, the Arctic offers adventure-seekers countless unique opportunities. That's why we've created our new Arctic 2019 brochure—your guide to delivering extraordinary Arctic experiences to your clients. From what each region offers, to what your client can see and do, our brochure will help you craft the perfect polar expedition.
Inside you'll find everything you need to plan the ultimate polar adventure:
• What makes an Arctic expedition truly unforgettable
• Special Interest Voyages tailored to traveller passions
• Our season sailing schedule and rates
VICTORY CRUISE LINES – 2019 Cruise Guide

Victory Cruise Lines provide immersive and all-inclusive trips they are sure guests want to explore. The luxury Victory Vessels are designed to sail along magnificent coastlines, inland lakes and into hidden harbours for more remote ports of calls.
VOYAGES TO ANTIQUITY – Mediterranean – Aegean – Scandinavia – Baltic – Black Sea – April to October 2019
Featuring Voyage to Antiquity's best-ever range of itineraries and a host of new destinations, plus information on what to expect from their inclusive shore excursion programme, a round-up of their guest speakers, and voyage highlights. In 2019, Voyages to Antiquity will call feature maiden voyages to the Baltic and the 'Land of the Midnight Sun', along with a return to the Black Sea and perennial Mediterranean favourites.

WINDSTAR CRUISES – 2019-2020 Voyage Collection
Pages of Possibilities to Explore!! Brand new sailings, destinations, and adventures await you—and now is your chance to preview them all with the Windstar 2019-2020 Voyage Collection. Find yourself sailing the Sea of Cortez, exploring the South Pacific, or voyaging inland with our new Asia Cruise Tours. New for 2019-20:
> Cruise Tours in Asia to the Great Wall of China, Angkor Wat, Kyoto, and more
> Adventures in Latin America, extending to the coasts of Mexico and the Sea of Cortez
> Destinations in the South Pacific like Australia, Fiji, and Bali